Thermostat Settings: On vs. Auto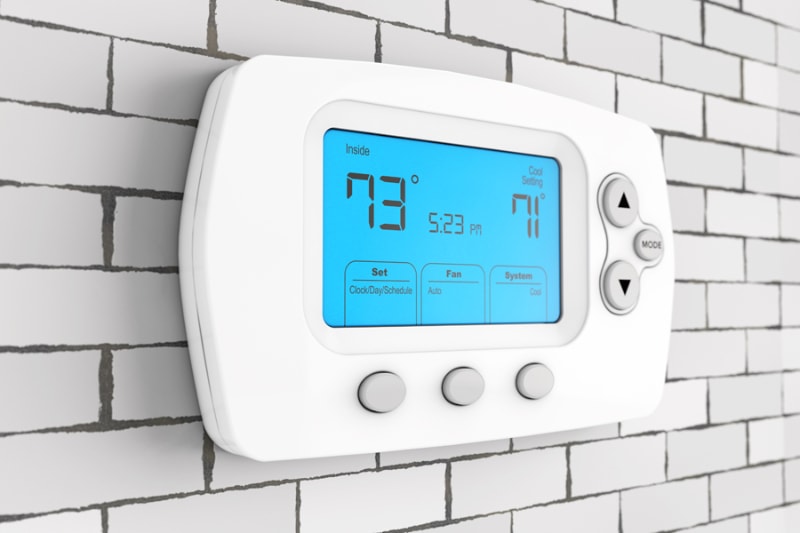 We all know the difference between the heating and cooling settings on a thermostat.
But what's the difference between the On or Auto switch? How does this setting impact the heating, ventilation, and air conditioning (HVAC) system in your Fircrest home?
Switching the setting to On will leave your HVAC fan continuously running, even after your system reaches a targeted temperature. The Auto setting, on the other hand, means the fan will only run while your system is actively heating or cooling the air inside your Washington home or business.
Your preferred setting can depend on several factors, from cost savings to improving your indoor air quality (IAQ). Here is some basic information from our team at Resicon LLC to get you thinking about a strategy that works best for you and your loved ones.
Why Set My Thermostat to Auto?
The best part of leaving your thermostat to Auto is you never have to think about it again. The fan turns on when the furnace or air conditioner starts running and goes off when your home reaches a set temperature. It's a simple, no-fuss, energy-efficient approach to your heating and cooling needs.
According to ENERGY STAR®, heating and cooling your home accounts for nearly half of your annual energy bill. Finding ways to reduce these costs can turn into a real money saver.
Why Set My Thermostat to On?
More air circulation means cleaner air. Since the air in your home continually runs through a filter, this setting may be better for family members who suffer from allergies or asthma. You may also want to leave the fan setting to On if you live in an industrial setting or someone smokes in the house.
Leaving the fan setting to On also helps distribute the air more evenly, which helps to eliminate "hot" and "cold" spots in your Fircrest home. Another benefit is your fan no longer starts and stops throughout the day, which may help to extend its service life.
Which Thermostat Setting Works Best?
Our team at Resicon LLC recommends leaving the thermostat to the Auto fan setting for a few reasons.
While leaving the thermostat to the On setting does a better job of circulating the air, it also means you will need to swap out HVAC filters more often. You not only pay extra on your utility bills to keep your fan running, but you also need to buy filters more frequently. And the difference in air quality is negligible at best for most people.
On those cold winter nights, it might feel like cold air is coming through the vent. It's not cold air—it's the temperature set on your thermostat, only it's not actively being heated. It only seems colder compared to your body temperature.
Auto is the setting most homeowners use, mainly for the reasons stated above. You can always test the difference to see which one you prefer, turning the thermostat setting to On during the day and back to Auto before you go to bed.
Call Your HVAC Experts Today
Learning all the intricacies of your HVAC equipment ensures you get the most value out of your heating and cooling system. Our professionals at Resicon LLC stand ready to offer sustainable and practical solutions that will save you money while adding comfort to your Fircrest, WA, home. Call 253-625-7952 or request service online to learn more about thermostats and which one is right for your needs.