Utility Rebates are Available for Energy Efficiency Upgrades
The rebates and incentives available from your local utility company can be confusing and cumbersome to apply for and take advantage of. Resicon LLC does the work for you and makes the process easy. We are familiar with the rebate and incentive offerings from all the major utilities to include: Seattle City Light, Tacoma Power, Puget Sound Energy, and others. These rebates vary from utility to utility and in amounts. There are rebates available for specific upgrades up to as much as $1200 for one item. In most cases the rebate or incentive is instant and comes right off your bill!
Follow the links below for residential rebates.
Utility Rebates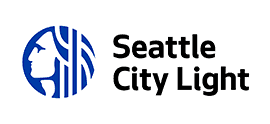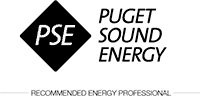 Ductless heat pump rebate for electric customers Receive either a $500 or $800 rebate, depending on your primary source of heating, from PSE when you go ductless with a qualifying ductless heat pump system. Ask us about general rebates and heating rebates that are available to you.
Tacoma Power
Tacoma Power offers eligible property owners a $500 rebate towards the purchase and installation of a qualifying ductless heat pump for homes with a forced air electric furnace or zonal electric (baseboards).
Washington State Programs
MULTIFAMILY AND COMMERCIAL
Resicon LLC is an expert at navigating the rebate programs utilities offer. We are especially proficient with the complex lighting rebates various utilities offer for multifamily complexes and small businesses. In many cases the rebate these utilities offer will easily pay for more than 50% of the cost of a project and up to as much as 90%! In addition to lighting rebates there are heating, insulation and less known custom rebates available at various utilities. Call us for details.