More Fires on the Horizon—Protect Your Home With an Air Purifier!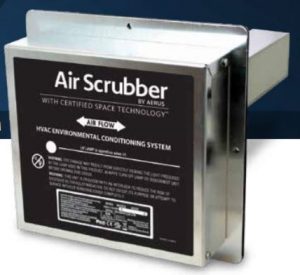 Washington is looking at a busy wildfire season this year. So far, it has already brought 170 fires.
And where there's fire, there's smoke!
Just because you're not directly near the fires doesn't mean the smoke cannot reach your community. As the CDC notes, this smoke is a mixture of gas and particles that can "Hurt your eyes, irritate your respiratory system, and worsen chronic heart and lung diseases."
Unfortunately, it seems like there will be many more fires this year. But that doesn't mean you can't protect your home.
Devices like the Air Scrubber by Aerus can go a long way in helping restore your indoor breathing air. These are electronic, unobtrusive devices that can clean, deodorize, and purify your air.
Clean
The first step of the process is to clean the air. This is when harmful contaminants are actively removed from your home. The Air Scrubber by Aerus uses ActivePure Technology to destroy up to 99% of surface contaminants, as well as up to 90% of airborne contaminants.
Deodorize
Just cleaning your airspace is not enough to remove the bad smell of smoke from your home. That's why the Air Scrubber by Aerus is also equipped with a unique photocatalytic device that helps reduce dust, pet dander, and odors.
Purify
Do you or a member of your family suffer from allergy symptoms? There's no doubt that smoke from the fires will exacerbate those symptoms. The Air Scrubber by Aerus creates enviro-scrubbing molecules which help to purify the air, thus reducing the particles that cause irritation.
Tired of the smoke? Contact Resicon LLC today to schedule an appointment for air purifier installation.