We Can Help You Achieve the Goal of a "Green" Home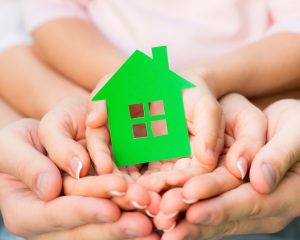 The essence of a "green" home is recognizing that comfort and efficiency do not have to clash. Comfort should be the outcome of energy efficiency, and comfort should support energy efficiency. We encourage our customers to use green technology to achieve the triple goals of helping the planet, lowering utility costs, and enjoying the best indoor comfort.
To help improve the lives of our customers, we use Passive House. This is a standard and methodology that meets head-on the problems facing the environment with solutions that boost comfort.
Passive House is a voluntary building standard developed by the Passive House Institute (PHI) in Darmstadt, Germany. It's also known as the Passive House Standard. It's comprised of strict performance requirements for building construction. Proper use of the Passive House Standard can result in a 90% reduction in heating and cooling energy use and create a building with superior comfort and a healthier environment.
We Can Help With Your Greener Home
Resicon, LLC is dedicated to improving the energy efficiency of homes in the area. We're not only an HVAC company, but also an electrical contractor, and we understand the whole-home concept of the Passive House Standard. Below are ways we can assist you with achieving a greener standard combining comfort and health.
Ductless heat pumps: There's no better way to heat and cool a home at high energy efficiency while also conserving space and reducing emissions than with ductless heating and cooling technology. A ductless heat pump in a Tacoma, WA home is an affordable option for central comfort that lowers heating and cooling costs while creating a better environment with fewer airborne contaminants.
Sanden heat pump water heaters: An enormous amount of energy goes into powering residential water heaters. It's a key place where technicians can lower expenses for a household and cut down on harmful emissions. The Sanden heat pump water heater is an electrically powered unit that can save 70% on heating costs compared to a standard water heater and has a low global warming potential. Sanden is the leader in energy-efficient water heating technology.
Ductless HRV: A Passive Home must be airtight for energy efficiency. It's essential for the home to still have ventilation for comfort and health, and a ductless HRV (heat recovery ventilator) allows for fresh air without energy loss. We install the LUNOS e2 HRV System.
Electrical inspections, home upgrades, assessments: There are numerous other ways to make a house greener. Our experts perform electrical inspections and whole-house assessments to discover what upgrade services will most benefit a house. We examine ventilation, energy efficiency, insulation, and more. Our team has extensive licensing and certification for the work: OSHA 10, Lead Safe Renovator, Asbestos Awareness training, and more. We have a certified Building Analyst on staff who can design code-compliant solutions for a home.
A green home solution is only a phone call away. We are happy to sit down with you and discover an effective and affordable way to improve your home environment, increase comfort, lower bills, and benefit the planet.
Resicon LLC is committed to improving the lives of our customers. Request a free consultation.