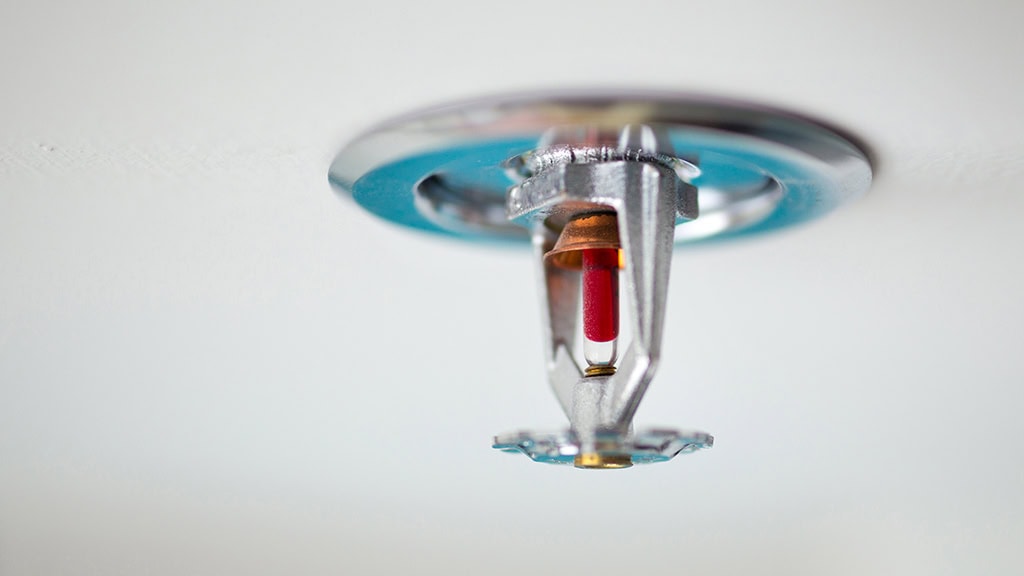 A fire sprinkler system may be one of the best investments you can make to safeguard your Fircrest, WA, area home or commercial building.
Fire sprinklers protect lives and save money by preventing flames from spreading quickly. They detect heat, douse the fire, and give occupants time to evacuate while reducing fire damage to the building structure, furnishings, personal belongings, and inventory.
In addition to fire sprinkler services, Resicon can handle all your fixture, drain, and plumbing repairs and replacements.  We are ready to tackle everything from unclogging your toilet to flushing your water heater.
Let Us Build Your Fire Sprinkler System
Our experts at Resicon can design and install a high-tech system that suits your home or business and meets your budget. Our work always meets National Fire Protection Association (NFPA) codes and has earned us a reputation for excellence.
Fire sprinklers increase your safety at home and give you peace of mind. According to the NFPA, a home fire sprinkler system can reduce your risk of dying in a fire by 80 percent and decrease property loss by 70 percent.
In many cases, fire sprinklers can extinguish the flames before a fire crew arrives on the scene. A fire sprinkler causes less water damage than powerful fire hoses, which use almost nine times more water than sprinklers, according to the nonprofit Home Fire Sprinkler Coalition. Fire sprinklers add resale value to your home and may reduce insurance costs.
Fire Sprinkler Installation
Your business is in good hands while our expert team at Resicon designs its fire sprinkler system.  We recommend fire protection that best suits your building. For example, the system we design for an industrial building containing hazardous inventory will differ from the sprinklers used in an unheated parking garage or office suite.
In commercial settings, sprinkler systems offer the best solution for fire containment. Municipal, state, and federal regulations also may require them in some buildings. A few states, including California, even mandate sprinklers in new home construction.
The easiest and least expensive way to install a system is during construction before the walls and ceilings are closed, but retrofitting sprinklers in existing structures is possible. Our plumbers work with new construction, building additions, and existing buildings.
Our team will create the least disruptive layout possible when we plan a fire sprinkler system for your home. The system can be tied into your home's existing plumbing or use a separate set of pipes that can draw from the main water supply. If you own a well, you may need a holding tank and pump to ensure you have enough water for your sprinkler system.
Sprinkler heads work independently. They activate when they detect the heat-not smoke or steam-from a fire. Only those sprinklers close to the fire will release water.
A sprinkler system does not supplant smoke alarms and other fire prevention devices in your home. It works in concert with them. Smoke alarms sound an alert, and fire extinguishers douse flames, but only sprinklers suppress a blaze automatically.
Fire Sprinkler Repair and Maintenance
Fire sprinkler systems generally require little maintenance and repair. We can run an annual flow test on your system and inspect the sprinkler heads, holding tank, and pump.
Consider a whole-house plumbing inspection annually to ensure your fixtures, pipes, drains, and fire sprinkler system is in top condition and working efficiently.
You can help maintain your Washington fire suppression system by staying clear of its sprinkler heads while painting and cleaning. A little TLC goes a long way toward extending the system's useful service life.
Make Fire Safety a Priority 
Resicon is proud to provide state-of-the-art fire sprinkler systems for our residential and commercial customers in the Fircrest, WA, area. Call us at 253-625-7952 or request service online to learn more about protecting your life and property.
Need Fire Sprinkler Service?