Ways Mitsubishi Ductless Systems Can Save You Money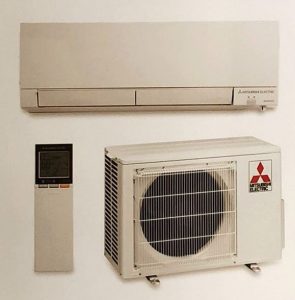 Our specialty when it comes to cooling and heating in Olympia, WA is helping customers upgrade to energy-efficient products. You can enjoy greater comfort without an enormous cost rise. Our mission to provide superior energy-efficient and eco-friendly comfort to homes is why we're dedicated to installing Mitsubishi products.
One type of Mitsubishi system we often install for customers is the ductless mini split. This is a comfort solution that can save money in multiple ways. We've listed how a professional installation of a Mitsubishi ductless mini split can lower your home comfort costs.
A Two-in-One Solution
Looking to improve both the air conditioning and heating in your house? A ductless mini split from Mitsubishi has you covered. Since these systems are heat pumps, they can reverse their operation to switch between heating and cooling. You only need to pay for one installation rather than two.
No Extra Heat Loss and Heat Gain
No matter how efficiently a central furnace and air conditioner can change the temperature of the air, they lose some of that energy when the air flows through the ducts to the rooms. Heat from outside the ducts seeps in and warms up cool air. In colder temperatures, warm air in the ducts loses heat to the colder air around the ducts. A ductless system doesn't suffer from this efficiency-dropping trouble—there are no ducts for heat loss or heat gain!
Smaller Electrical Demands From Smaller Parts
It requires a large amount of electrical voltage to run the blower fan in a central HVAC system. The blower motor needs to be powerful enough to push air through the entire ventilation system and reach every part of the house. The motors in the mini splits of a ductless system are smaller since they only need to reach a limited space, resulting in lower electric costs.
Zone Heating and Cooling
Unless you have your central HVAC system specially outfitted with zone control dampers and a variable speed fan, you don't have control over which rooms receive heating or cooling. When the system turns on, conditioned air goes to every vent. A Mitsubishi ductless system has zone control built-in because you only need to run units in rooms that need it. Why spend money to heat or cool the whole house when you're only using parts of it?
No More Duct Cleaning, Sealing, Or Repairs
Ductwork needs occasional service to fix holes and keep it clean, otherwise, it affects energy efficiency. That work costs money—so if you don't have any ducts for your cooling and heating system, scratch one more set of expenses off your budget sheet.
Going ductless isn't right for all homes, but in the right home, a Mitsubishi ductless system can be a comfort game changer. There's no better time to find out than now: Resicon is offering a special promotion of $200 off installation of any new Mitsubishi product. Call for more details.
Resicon LLC is committed to improving the lives of our customers in the Greater Tacoma Area. Request a free consultation about Mitsubishi ductless systems.