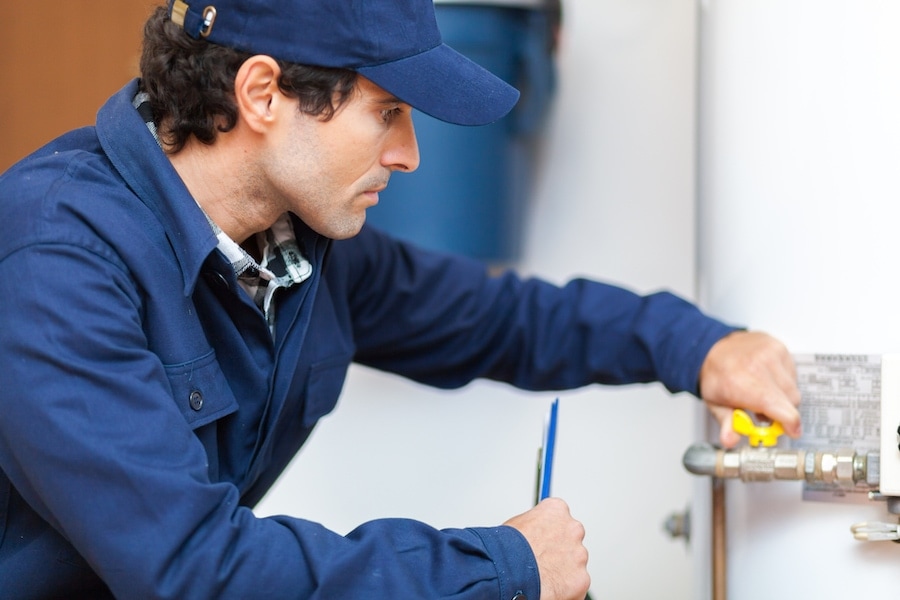 Your water heater has a way of mysteriously aging quickly. Jog your memory – how long ago did you buy it?
Water heaters have a service life of 10 to 12 years. However, this number can shrink if you don't stay on top of maintenance.
Annual maintenance inspections for your water heater are a vital part of home ownership. Your tank uses quite a bit of energy, comprising 18 percent of the average homeowner's utility bills, according to the U.S. Department of Energy (DOE). Taking good care of your water heater helps avoid racking up additional costs like unwanted repairs or a premature replacement.
Resicon LLC is proud to serve our neighbors in Washington. Starting at just $15 a month, you can join one of our maintenance plans. You'll receive extended warranties, discount repairs, and more on your water heater, along with your air conditioner, heat pump, gas furnace, and electrical equipment.
Common Water Heater Issues

Corroded tanks are responsible for a large bulk of repairs that we perform each year. The metal on the interior of your heater is in constant contact with water, making it susceptible to corrosion. If left unchecked, it can cause leaks and lead to breakdowns.
In Tacoma, we're fortunate to have some of the purest water in the country. Still, most drinking water contains trace amounts of minerals that are mostly harmless. Sometimes, in fact, public water departments add minerals for nutrition—such as calcium, potassium, or magnesium.
Over time, these minerals build up, creating sediment. If left unchecked, it can cause an array of problems like leaking, corrosion, and poor water pressure.
Maintaining Your Water Heater

The anode rod inside your tank is designed to attract corrosion. Because the corrosion concentrates on the anode rod, the metal on the inside of your heater is spared. We recommend replacing the anode rod every four to six years to keep your tank healthy and free of corrosion.
Your tank also should be to be inspected for signs of corrosion or leakage at least once yearly. During a maintenance visit, your specialist will ensure everything is in order and make tweaks if necessary.
Flush Out the Sediment

To eliminate sediment, your water tank is due for a yearly flush. Your Resicon LLC specialist will safely flush out any excess mineral deposits in your tank. That way, your water heater will be clean and able to run at peak efficiency all year. Our gold and platinum members receive a yearly water heater flush at no additional cost.
Call Resicon LLC for expert home service.

Our team of friendly specialists is ready to assist with your heating, cooling, electrical, and plumbing needs. Call our Tacoma, WA office today at 253-625-7952 or request service online.