Resicon LLC Installs Sanden Devices in 24 Low-Income Seattle Apartments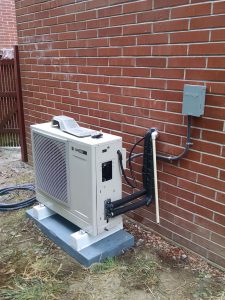 Resicon LLC was recently mentioned in the January 2018 issue of Accelerate, an online and print magazine all about Natural Refrigerant-based technology.
Reiscon LLC was cited for their help in installing Sanden heat pump water heaters for the HomeWise Weatherization Program. HomeWise, a program based under the City of Seattle's Office of Housing, focuses on reducing the energy burdens and utility costs for low-income households.
Charlie Rogers, property rehabilitation specialist for HomeWise, found that Sanden heat pump water heater's were the best choice, for their ability to deliver a 1.05 savings-to-investment ratio. As for the installation of the systems, none other than Resicon LLC was chosen for the job.
Along with installing the new heat pump water heaters in 24 apartments, Resicon LLC also installed ductless heat pumps and made upgrades to the lighting, insulation, and air sealing.