Resicon LLC at the Tacoma Home + Garden Show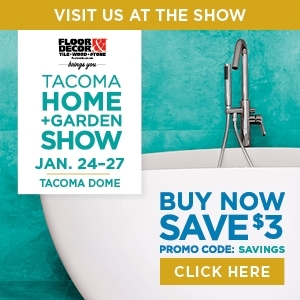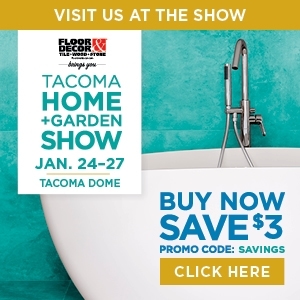 This year, Resicon LLC is part of the Tacoma Home + Garden Show, and we'd love to see you there.
If you've ever been inspired to renovate or remodel your home but didn't know where to start, this is the place to be. Experts of every style are here to help you discover new ideas for your home, no matter the size of your space or your budget. You'll find all the help and inspiration you need for your next home improvement project, whether it's for painting, furniture, landscaping, or functionality.
Plus, don't miss the special guests: Brett Tutor of TLC's Trading Spaces, award-winning interior designer Jamie Banfield, gardening columnist Marianne Binetti, and more.
SHOW DATES & HOURS
Thursday, January 24 11 a.m.–7 p.m.
Friday, January 25 11 a.m.– – 7 p.m.
Saturday, January 26 11 a.m. – 7 p.m.
Sunday, January 27 11 a.m. – 5 p.m.
SHOW VENUE & LOCATION
Tacoma Dome
2727 E D St
Tacoma, WA 98421
ADMISSION:
Adults (13+): $12
Adults (13+) ONLINE: $10
Seniors (60+): $10
Seniors (60+) ONLINE: $8
Seniors (60+) Thursday before 5 p.m. $5 (Box Office Only)
Children 12 and under: FREE
Buy your tickets online at www.tacomahomeandgardenshow.com and save $3 with promo code: SAVINGS