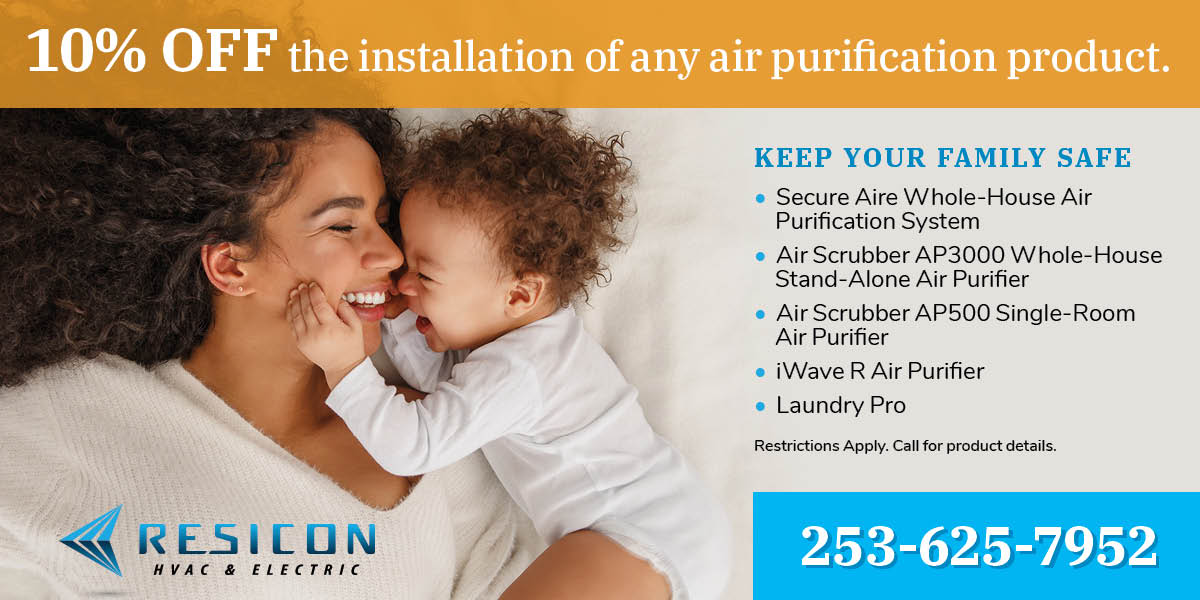 Protect your family from airborne bacteria and viruses by installing an air purification system today. Although not tested specifically on COVID-19 yet, these products are hospital approved for use with other commercial air purifiers to reduce the risks of infectious airborne pathogens.
Many companies are trying to capitalize on the fear surrounding this phenomenon by raising prices, Resicon would like to be part of the solution. We are lowering our prices for customers in this time of need and high anxiety.
$200 Off!
$200 Off Installation of any new Mitsubishi product.
Free Estimates
Call Resicon LLC for Free Estimates on a new AC System and Installation!
Financing Available
Financing Available on approved credit.
Puget Sound Energy Rebate
There is a ductless heat pump rebate available from Puget Sound Energy.
Electric customers can receive either a $500 or a $800 rebate (depending on the primary source of heating) from Puget Sound Energy when they go ductless with a qualifying ductless heat pump system.