iWave Family of Products reduces Coronavirus by up to 94%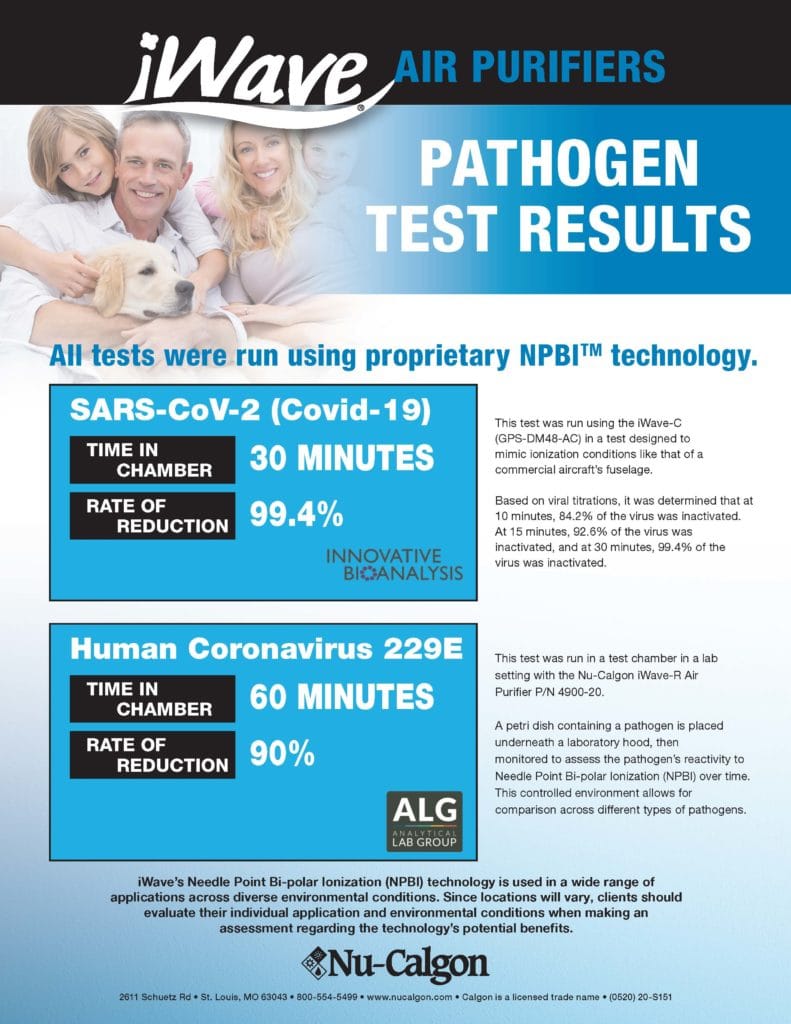 The iWave family of products have been proven through independent lab testing to significantly reduce a wide variety of pathogens in the breathing zone and on hard non-porous surfaces. See the image for new laboratory test results on the Coronavirus. 
Click the image to download the flyer.
Download the iWave application bulletin here.