Importance of Air Duct Replacement and Maintenance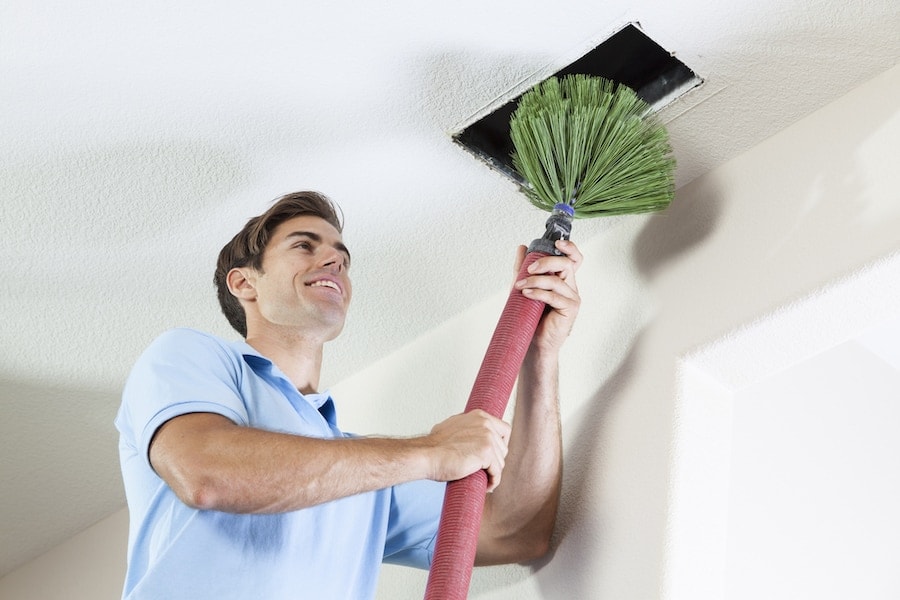 Spring is on its way to Washington. Pretty soon, your air conditioner will be working full time to keep your Tacoma home cool.
Spring is the ideal time to schedule maintenance for your heating, ventilation, and air conditioning (HVAC) equipment. That includes your Tacoma home's ductwork.
Well-sealed air ducts are critical for an energy-efficient home. According to ENERGY STAR®,
Leaks in your ductwork account for up to 20 percent of energy losses per month for the average homeowner.
Whenever you need quality HVAC services, you can count on Resicon LLC. We offer upfront pricing and bring plenty of experience to every job. Read our Google and Yelp reviews and give us a call. We always put our customers first.
When Is It Time To Replace My Ductwork?
Notice higher utility bills? Have one of our licensed experts examine your home. Once we remedy the issue, you'll start saving money.
Are you thinking of replacing your ductwork? Here are a few factors to keep in mind:
Cost-Benefit Analysis
If your ducts constantly need to be serviced or are driving up your utility bills, you may be better off replacing them than writing a check for that next repair.
Age
How long have you had your ducts? Well-maintained ductwork can last up to 30 years. However, a system with minimal maintenance may only last 10-15 years. Need a professional opinion? Have a Resicon LLC expert come by for a free consultation.
Condition
Besides aging, there are more immediate things that can hurt your ductwork. Pest infestations or water damage (from plumbing issues or otherwise) are common culprits. If your Washington home has experienced anything that might impair your ducts, you should have it assessed.
How Ductwork Replacement Works
If you think you're ready for new ductwork, schedule a free consultation with the Resicon LLC team today. Our experts will assess the condition of your home system and see whether a partial or full replacement is necessary. We'll never sell you something you don't need.
Next, we'll draw up a plan and provide you with an upfront estimate. Be sure to look into our flexible financing options––they make our home comfort services more accessible than ever for Tacoma residents.
Replacing ductwork in a home typically takes between one and two days. After installation is complete, we run airflow tests to ensure maximum comfort and efficiency.
Why Maintenance Is Vital
Behind every comfortable Washington home is a solid HVAC maintenance plan. In addition to your heating and cooling units, be sure to have your ductwork serviced seasonally. You'll enjoy the following benefits:
Lower utility bills
Less strain on your HVAC equipment
Longer lifespan
Ability to correct issues before they turn into major repairs
Starting at $15 per month, our maintenance plans make it easy to remember your check-up with appointment reminders. You'll also enjoy perks like discounted service, extended repair warranties, and more.
Call Today for Quality Ductwork Services
Resicon LLC is pleased to provide our Tacoma, WA, customers professional HVAC, plumbing, and electrical services. Call today at 253-625-7952 or request service online.