How Do I Know if I Need To Rewire My Whole House?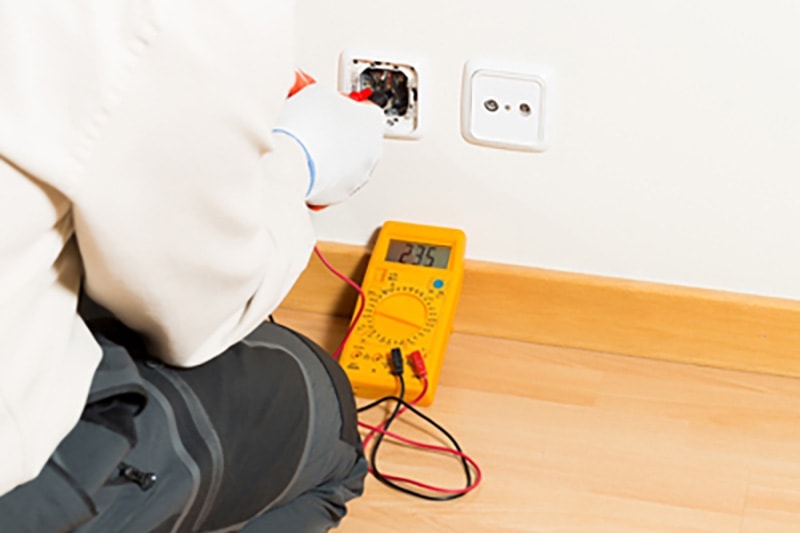 A faulty, outdated electrical system is detrimental to your home. For starters, the appliances you use daily don't work correctly. On top of that, your utility bills may be expensive.
Worst of all, it's a serious safety hazard. Electrical systems are involved in about 51,000 house fires yearly, according to the Electrical Safety Foundation International (ESFI).
If you're experiencing electrical problems in the Tacoma area, call Resicon LLC right away. Our licensed electricians can quickly pinpoint and treat the issue. Whether you need rewiring, a repair, or an electrical panel upgrade, we'll restore your Washington home to working order.
Signs Your Home May Need Rewiring
Notice any electrical problems? Be sure to get a professional opinion. A whole-house rewiring won't always be warranted. Some issues can be fixed with a repair or partial rewiring. Schedule an inspection with your Resicon licensed electrician—we'll always help you find the best path forward.
Here are some indicators:
Old Home
Is your home 40 years or older? You may have an outdated electrical system. It's always a good idea to have a professional check it out, particularly if you've just moved into the home. The National Electric Code (NEC) has changed significantly over the years, with better safety standards and practices. An old home with frayed cabling may need rewiring.
Frequent Circuit Breaker Trips or Blown Fuses
Circuit breakers and fuse boxes protect your Washington home by stopping short circuits and overcurrents, both of which can lead to damage or fires. Constant trips or blown fuses may indicate a problem. The issue could be with your wiring.
Alternatively, it could mean your circuit breaker is past its prime. These devices can be expected to last 30 to 40 years. Does your home still have a fuse box? If so, your home is running on pre-1960 technology. Most homes built after that year have a circuit breaker—it's a good idea to upgrade.
Odd Smells or Noises
Outdated electrical systems can produce odd scents and sounds. You may hear a humming, buzzing, or zapping noise coming from your walls. You may also smell burnt plastic, which usually means the casing around a wire is melting. If you notice either of these issues, request service immediately—it's indicative of a fire hazard.
Lighting Issues
If your lights flicker or burn dimly, this may point to an overloaded circuit or poor connection. If lightbulbs tend to burn out prematurely, this likely means the fixture cannot handle the wattage.
Need Quality Home Service? Call Resicon Today.
Resicon is proud to provide quality electrical, plumbing, heating, and cooling services to all our customers in Tacoma, WA. Call our headquarters today at 253-625-7952 or request service online.