Have You Encountered These Lighting Issues?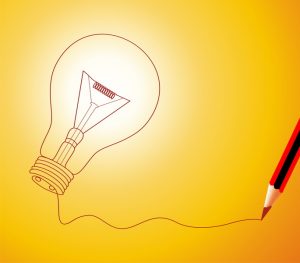 The lighting in a house may seem straightforward, but the lights are all part of a complex electrical system. When you notice problems with your lighting, please don't assume the problem may simply be with a bulb or fixture. These issues may point toward trouble in other parts of the electrical system. Call on a licensed electrical contractor to investigate and find out what might need repairs.
Flickering Lights
This is perhaps the most common lighting trouble people notice in their home. A single flickering light may point to a faulty fixture or a bulb that's come loose in its socket. But when the flickers occur at many different fixtures, it points toward a larger issue. One possibility is that different types of lights (LED, incandescent) are on the same circuit. Modern lights have current and voltage controls, and this can cause a voltage imbalance on the line.
The voltage imbalance may originate in the electrical system: small power surges from when powerful appliances turn on (such as the refrigerator or air conditioning system), flaws from amateur wiring, or other faults. Because of the potential for electrical fires, please call a professional electrician to examine the house's lighting and electrical system.
Lights Won't Come On
When a light will not turn on, you'll first check to see if the bulb has burned out or if it has come loose in its socket. If these checks don't provide an answer, you have bad wiring in the fixture or at the switch. Although you can find DIY guides online for how to open up switches and fixtures to access the wiring, please don't try to do this work yourself. Unlicensed electrical work can not only lead to dangerous high voltage shocks, but it can also leave the wiring in worse condition than it started, increasing the chance of electrical fires.
Lights Tripping Circuit Breakers
The electrical panel in a house divides the incoming voltage into the various circuits. If one of the circuits overloads, a breaker trips to prevent further damage to the electrical system. This is just how you want it. So if you have lights that are tripping the circuit breaker, they are alerting you to a problem in the lights or the wiring that is increasing the electrical load. You may not know which light is causing the problem, but we don't recommend turning on lights one at a time to attempt to isolate it. Instead, turn off all the lights in the house and call an electrician. The electrician will find out if there is frayed wiring or possible trouble in the panel itself and then fix it.
Resicon LLC is the electrician in Lakewood, WA to call for all electrical repairs and other electrical services. We're a State Licensed Electrical Contractor and meet all requirements to work in the state. We are experts in providing lighting solutions for beautiful interiors, improved safety, and energy savings. It's our goal to help you save money and benefit the environment all while staying up to local code requirements.
Resicon LLC is committed to improving the lives of our customers. Call us for service in the greater Tacoma area.