Get Ready for the Fall With HVAC Maintenance Tips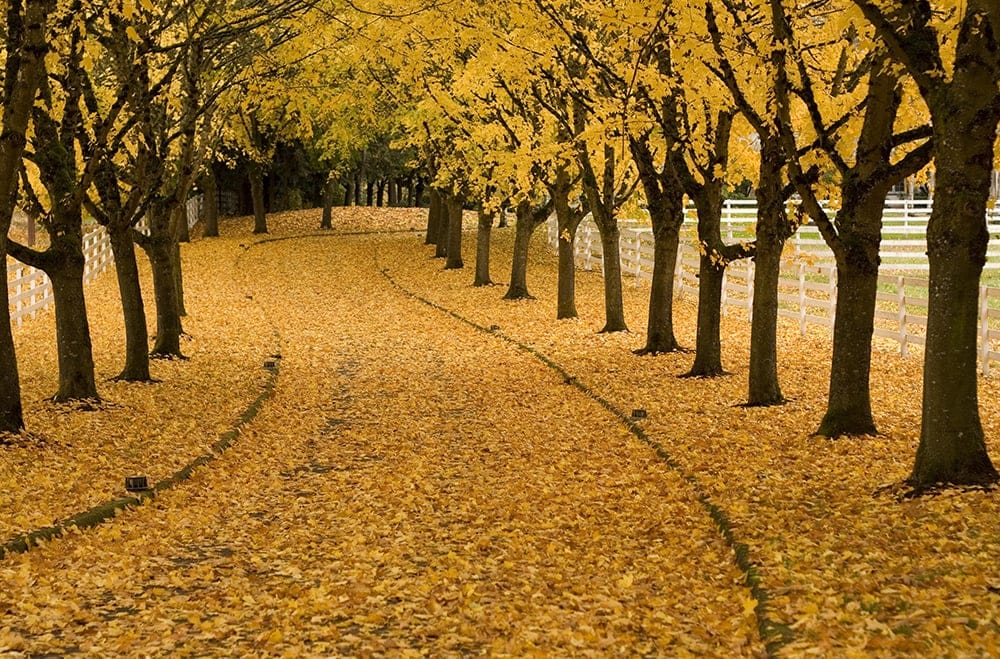 Sometimes it's hard to think ahead during the end of summer to the coming winter, but the colder weather will be here before you know it. The professionals at Resicon LLC want you to be ready when the days get shorter and the weather turns brisk. Now is the perfect time to prepare your furnace, heat pump, or other heating system for the upcoming heating season.
It's That Time Again: Change Your Filter
When you change the air filters in your heating, ventilation, and air conditioning (HVAC) system every three to six months, you are doing one of the easiest maintenance tasks that can make a big difference in how your furnace or heat pump will perform this winter.
A clean air filter protects all the internal components of your HVAC system, and high quality HEPA filters do even more—they can improve your indoor air quality and affect the health of family members who suffer from allergies and asthma.
In addition, keeping the air circulating well in and around your HVAC system can help it use energy more efficiently and may lengthen the lifespan of your equipment. According to US Home Filters, you can reduce your energy consumption by 15 percent with clean air filters.
Clear Around Your Outdoor Heat Pump Unit
If you use a heat pump for your heating and cooling needs, be sure to cut down and remove all weeds and grass toward the end of summer to maximize air circulation. In addition, when the leaves begin to fall, take extra care that they do not accumulate around your outdoor unit. They can be sucked into the equipment or simply block good airflow, which will have a negative impact on your heat pump's performance in your Washington home.
Schedule Professional Inspection
Fall is an excellent time to call us to schedule a biannual cleaning, inspection, and tune-up of your furnace, heat pump, or gas fireplace. Our team of trained technicians will conduct a thorough inspection, make recommendation for any needed repairs, and help you get all your equipment ready for the winter. Here are some things you can expect:
· Furnace Maintenance. Our trained technicians will come to your Olympia home to clean and check the connections, controls and sensors in your HVAC system. In addition, they will inspect drains, motors, ducts, valves and blowers to make sure they are in good working order. The ignition assembly, thermostat(s), smoke and carbon-monoxide detectors will also be checked to make sure they are ready for the coming winter.
· Heat Pump Maintenance. Although heat pumps perform double duty by serving as an air conditioner in the summer and a heater in the winter, it's important that they get serviced in between seasons. Our professional technicians will check and clean ducts and filters during their maintenance check-up. They will also inspect the blower, indoor coil, ducts, and refrigerant levels during the appointment. It's important to have a professional take a look at things like electric terminals, connections, motors, and belts to make sure they are performing as expected. Many moving parts should be regularly lubricated as well.
· Gas Fireplace Maintenance. If you happen to have a gas fireplace, our professionals can perform an annual inspection and service on that equipment as well. It's easy for dust, dirt, and insects to clog fireplace orifices and burner ports. By cleaning those areas, we can improve your unit's ability to burn and perform optimally. Our technicians will pay special attention to worn-out parts that can increase the risk of carbon monoxide leaks as well. You can expect that the inside of the combustion chamber, pilot, burners, and logs will be checked. The safety switches, glass doors or lens, wiring, and gas valve will be inspected during the appointment.
During any of our maintenance visits, you will have the opportunity to ask questions and get advice about what else you can do to ensure your HVAC system runs smoothly and safely throughout the coming winter.
Give Us a Call
If you're interested in making an appointment, call Resicon LLC at 253-625-7952. Our team in Olympia, WA, is ready and waiting to help. Contact us online today.