FREE Mitsubishi Ductless Heat Pump Giveaway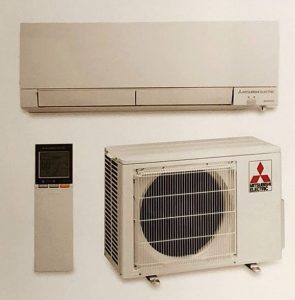 Resicon LLC is at the 2018 Washington State Fair is from August 31st to September 23rd. You can find us at booth 729.
Need a reason to come see us? We're giving away a FREE Mitsubishi Ductless Heat Pump. That's a $5,000 value!
All you need to do is visit our booth and enter the giveaway.
Includes:
Mitsubishi MUZ-GL12NA-U1 outdoor unit.
Mitsubishi MSZ-GL12NA Indoor Wall Mount Unit.
Remote control.
Features and Conditions:
12,000 BTU output.
All permits included.
Electrical is included, but the existing electrical panel must support this installation.
Wall mount unit must be installed on an exterior wall.
Winner must be the owner or have owner's approval.
Residential installation only.
Sales tax not included and to be paid by the owner.
For more information, visit our Facebook page. We'll be making updates from the fair.