Why Should I Buy a Whole-House Generator?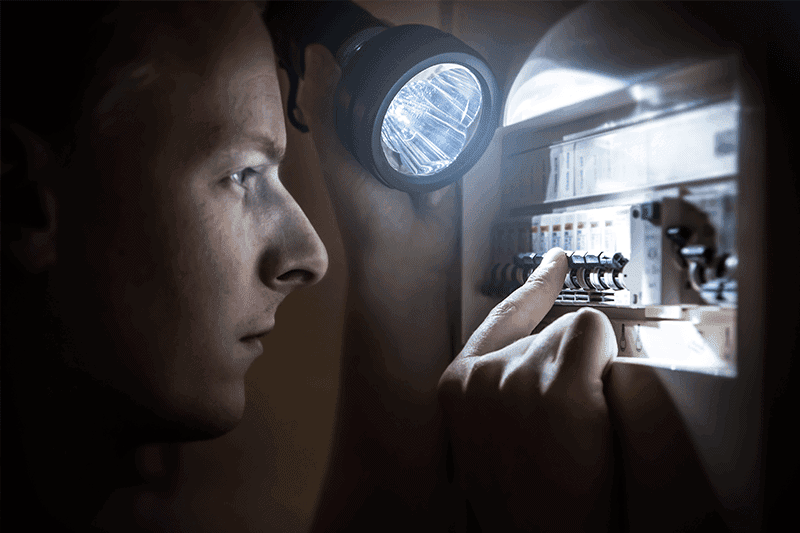 Windstorms, wildfires, equipment failure, falling tree limbs, accidents, and other unplanned events contribute to power outages in the Pacific Northwest.
Historic summer heat last June even led to rolling blackouts in some parts of Washington. An outage here in the Puget Sound area also left thousands of residents without power.
How will you handle the next outage at your Tacoma home? Will you experience it in comfort with a working furnace and refrigerator, or will you tolerate it with blankets and a picnic cooler?
Resicon LLC can give you the power to take control of your energy needs with a whole-house generator. Our trained professionals can recommend the correct-sized generator to power all or a portion of your home during an outage. If you need an electrical box updated to accommodate your new equipment, we can do that too.
We install, repair, replace, and maintain all heating, ventilation, and air conditioning (HVAC) equipment. Our Resicon LLC team also can perform any electrical service you need.
Why Buy Equipment for Occasional Use?
Power outages can happen during any season and can be planned by the utility company or caused by an unplanned event. They can affect entire regions or just a few houses in a neighborhood. And they can last for mere hours or several days. Unfortunately, they are not going away any time soon.
Power outages have increased, according to Climate Central, an independent organization of scientists and journalists that research and report on how climate change impacts the public.
Large-scale power outages are increasingly common in the United States, as extreme weather fueled by climate change wreaks havoc on the aging electrical grid, Climate Central notes.
The Northwest region in the United States had 17 weather-related power outages from 2000 to 2009 and 32 weather-related outages from 2010 to 2019—an 88 percent increase.
Generators Are Easy to Use
Let our qualified technicians at Resicon LLC install a whole-house generator at your Washington home. You will never feel uncomfortable or anxious during a power emergency again. A whole-house generator guarantees comfort.
You won't have to lift a finger when the lights in your Tacoma home go out because a whole-house generator works automatically. When the unit detects energy loss, it kicks in and powers your home's electrical circuits until the utility company restores electricity. A transfer switch enables it to spring into action and return to standby even when you are not at home.
Unlike a portable generator, which must be stored after each use, a whole-house generator is installed next to your home. It runs on propane or natural gas and can last 20 to 40 years if it is maintained.
There is no better time to invest in a whole-house generator than fall before we head into winter weather. As Tacoma Public Utilities points out, "power outages become more likely during fall and winter."
Call Us for a Consultation
Don't allow a power outage to keep your Tacoma, Washington home in the dark. Resicon LLC is ready to help you with all your HVAC and electrical needs. Call us at 253-625-7952 or request service online.