Why is My AC Blowing Out Warm Air?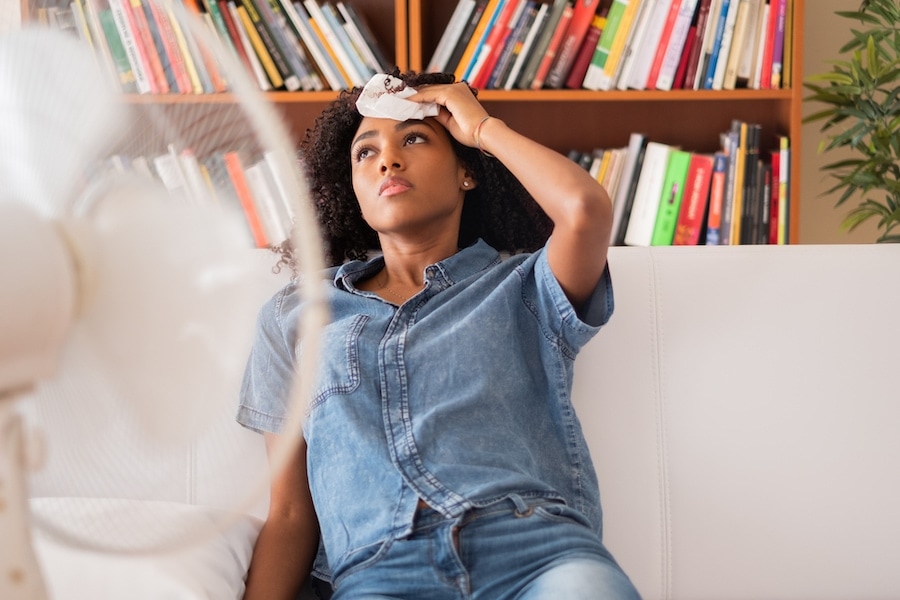 Nothing beats a nice, warm day in Fircrest—unless your air conditioning (AC) system starts blowing out warm air.
Don't stay stuck in the heat as the summer ends. Anytime there is a problem with your heating, ventilation, and air conditioning (HVAC) system, know our Resicon LLC professionals are here to help you get back to enjoying the comfort of your Washington home.
We are HVAC, plumbing, and electrical experts! For quality installation, replacement, repair, and maintenance services, you can trust our licensed and trained experts.
If you're puzzled about why your AC is blowing out warm air instead of keeping you feeling cool, here are a few possible reasons that may explain why it is happening:
Incorrect Thermostat Setting
An incorrect setting on your thermostat could be why you feel warm air blowing out of your vents.

Check your thermostat to confirm it is set correctly to Cool. If you notice your thermostat is set to Heat by mistake, adjust it to the appropriate setting. The fan should be set to Auto.

If your thermostat is set to Cool, but you still feel warm air, there is another issue.
Low Refrigerant Levels
Low refrigerant levels typically indicate a leak somewhere, which can result in your air conditioner blowing out warm air and leaving your home feeling uncomfortable.

Reach out to our Resicon LLC professionals and we will correct any issues with your refrigerant levels. Routine HVAC maintenance visits help us monitor your refrigerant and other components of your system.

Dirty or Clogged Filter
You should replace your HVAC filter every 30 to 90 days. A clogged filter restricts airflow and struggles to maintain a healthy indoor air quality (IAQ) inside your Fircrest home.

Don't feel cool air coming out of your vents? Take a look at your filter and see if it needs replacing.

Mark your calendar for filter changes to keep the air fresh in your home. All four levels of our Resicon maintenance plans include schedule reminders!
Faulty Parts
Your air conditioning system may not run efficiently because of a faulty part. If there is a problem with your evaporator coils or condenser coils or they are dirty, your system won't work properly. Your system may not be able to keep your home cool—or you or anyone inside it.

If you suspect there is an issue with any part of your HVAC system, call our Resicon LLC professionals. We will evaluate the situation and provide the appropriate fix to get your air conditioner operating correctly.
Air Conditioning Repair and Replacement Services in Fircrest
Resolving your heating and cooling concerns is what we do. Whether there is an issue with your air conditioning equipment that warrants a repair or a complete replacement, our Resicon LLC professionals are here for you.

The next time your heating or cooling stops working—or you're planning to upgrade your equipment—look to Resicon LLC. We are your one-stop shop for all your HVAC, plumbing, and electrical needs.

Air Conditioning Trouble? Call Us Today!
Make the most of the remainder of the summer and don't put up with the heat—leave all of your Fircrest, WA, home's air conditioning needs to our Resicon LLC professionals. We are the comfort experts! Call us at 253-625-7952 or request service online.